User self-service operations
This article explains all the user's features available in the Cloud Identity Plane self-service portal.
User self-service overview
The Identity self-service portal allows you to perform the following actions related to managing your own profile:
Configuring the user profile

Configuring account recovery settings

Managing your password

Setting up two-factor authentication

Managing active devices.
Dashboard
Dashboard is the landing page after logging in to the Identity self-service portal. It enables a quick access to My Profile and Account Security. Also, it previews your history of recently used devices and logins.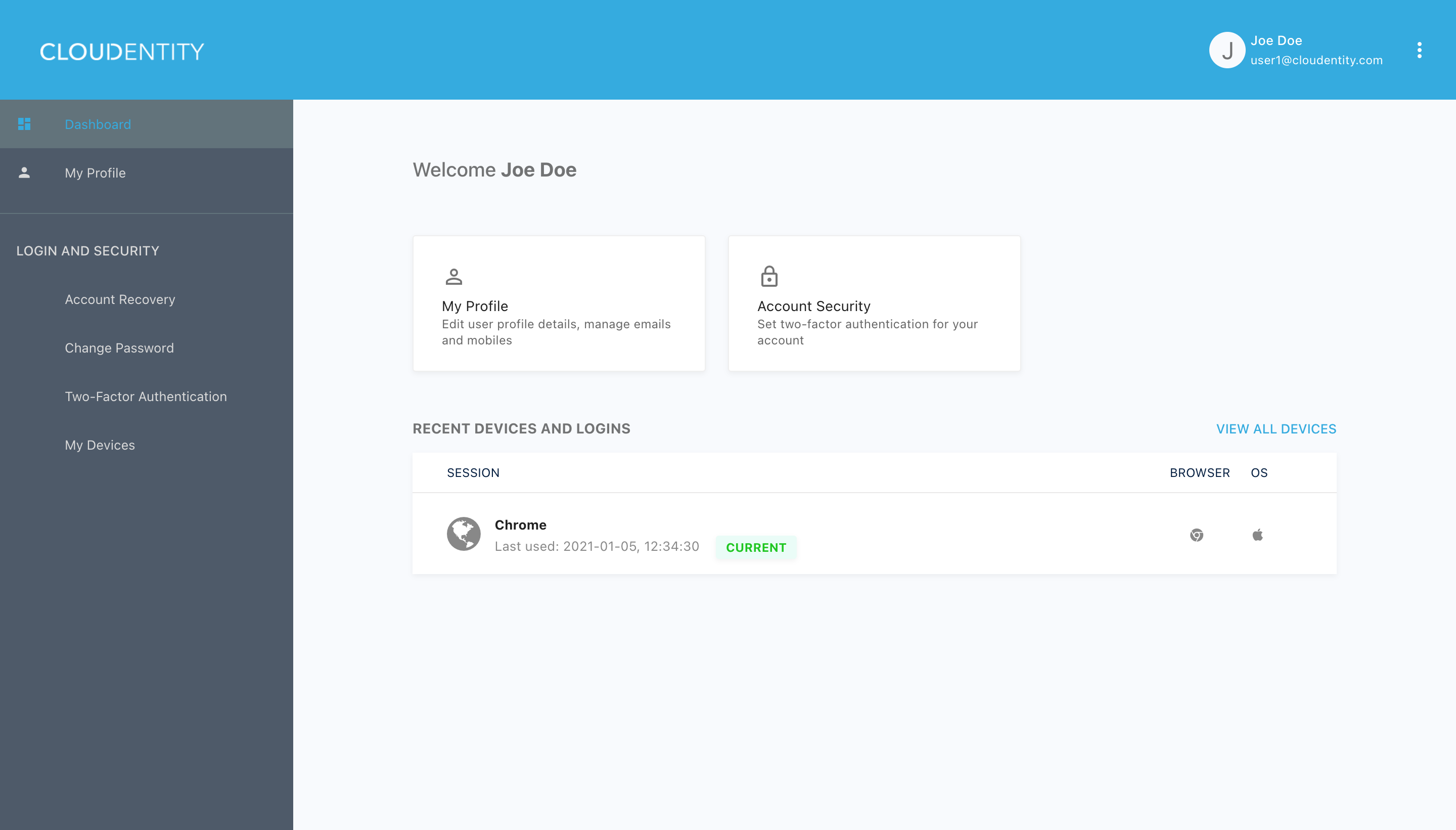 User profile
In the Identity self-service portal, you can configure your profile attributes.
More info

See Managing user profile attributes for detailed instructions on configuring your profile.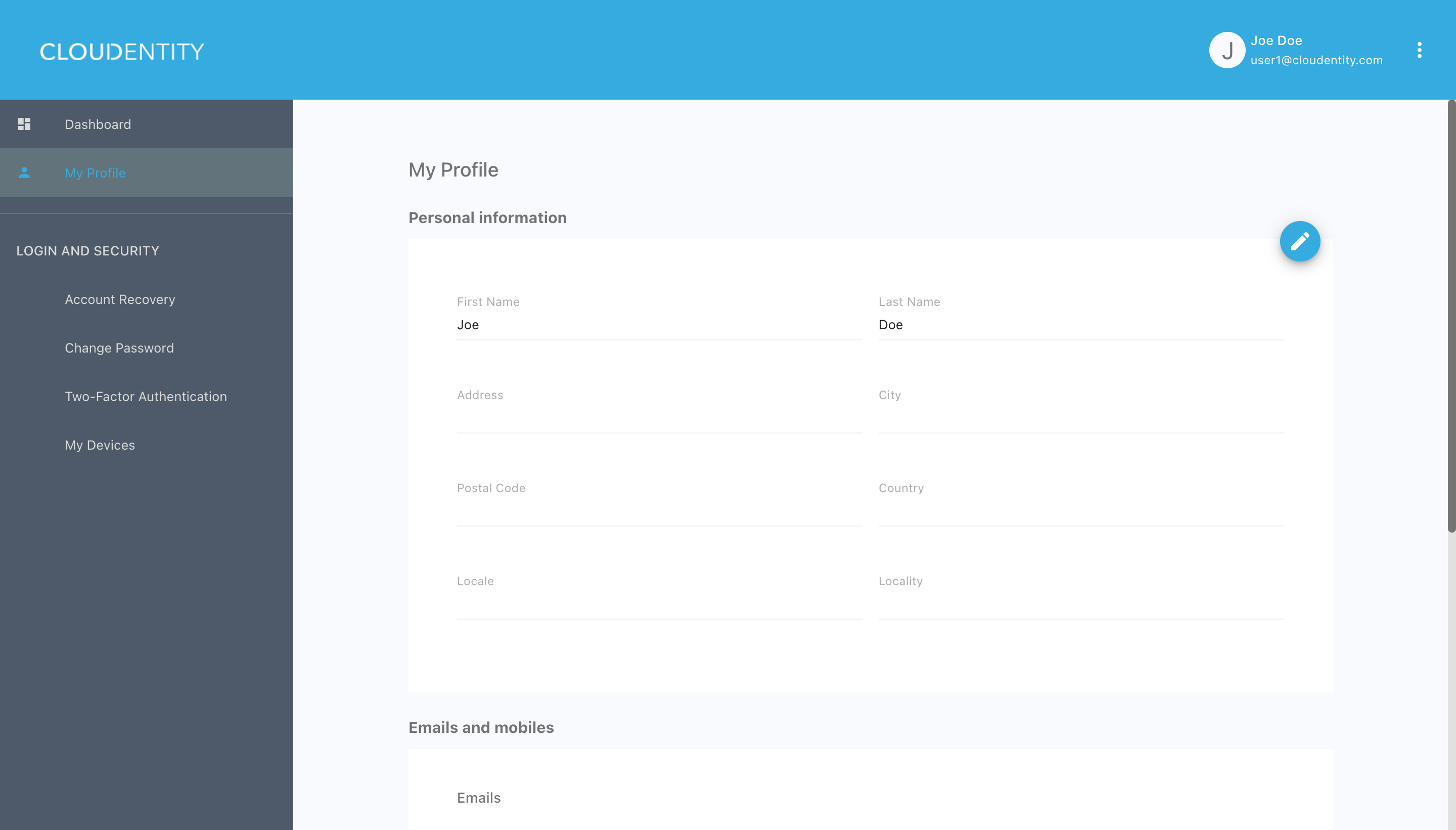 Login and security
Account recovery
Select Account Recovery from the sidebar to manage your recovery options, for example, email.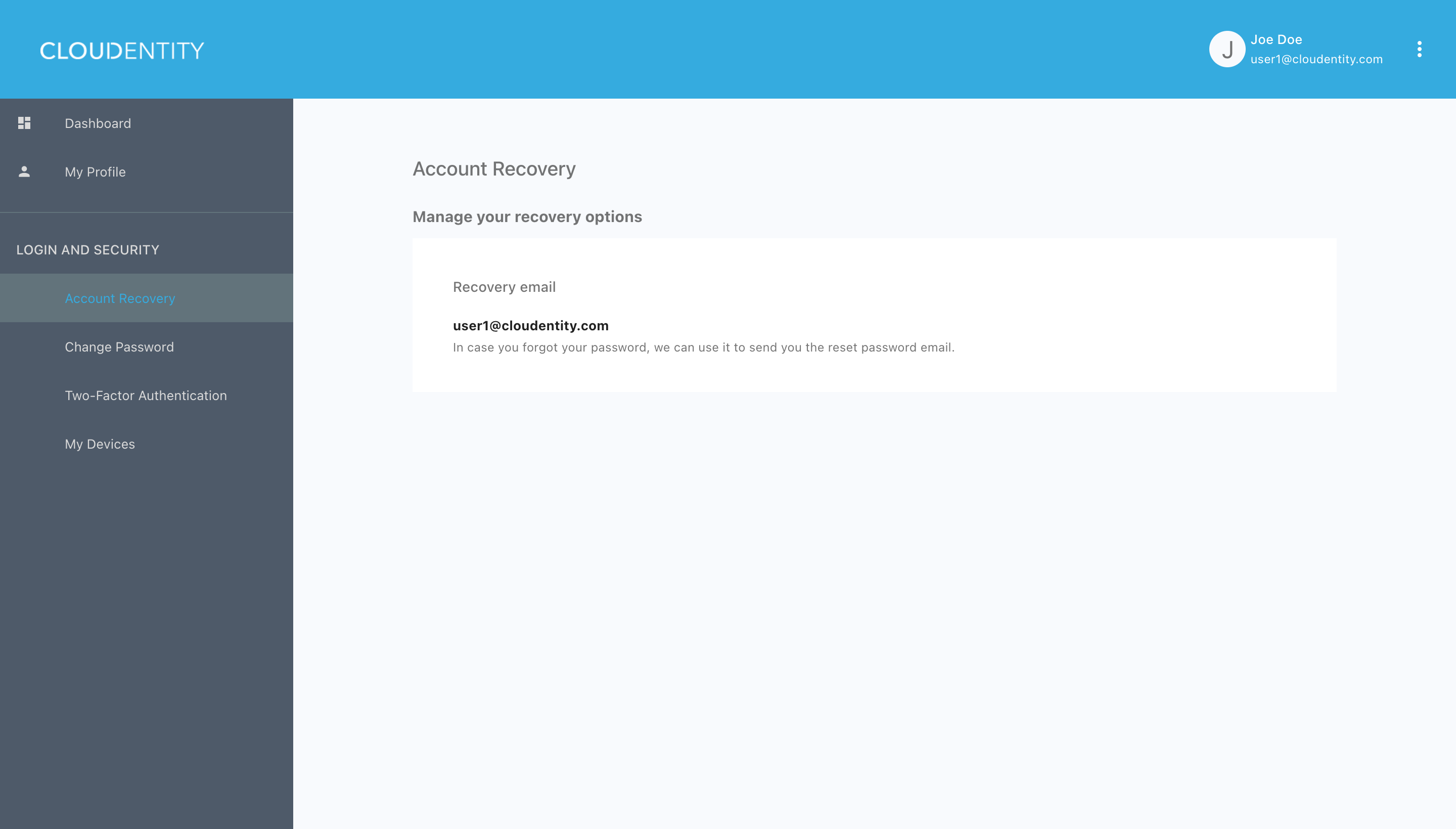 Change password
Select Change Password from the sidebar to replace your existing password with a new one.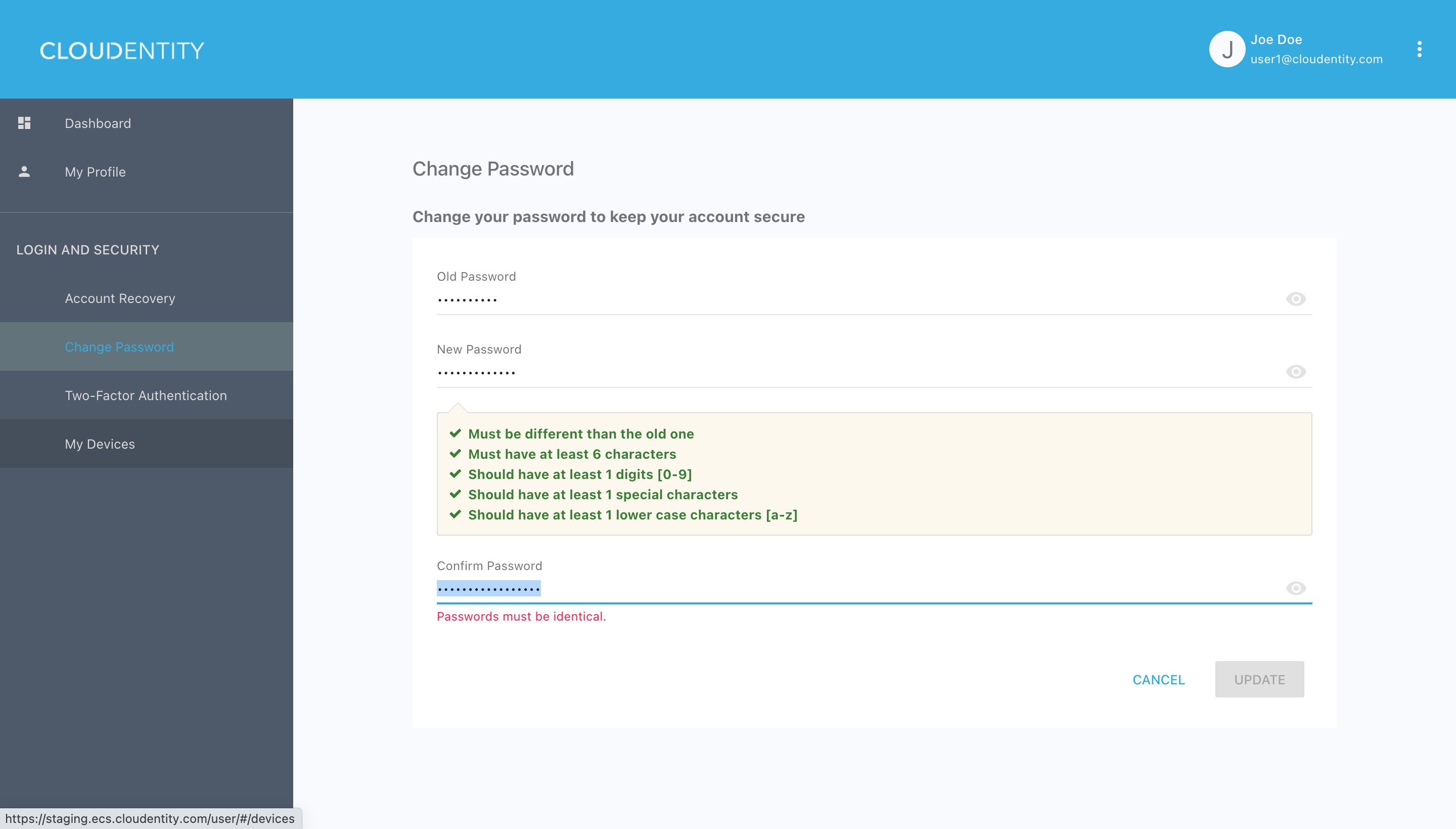 Two-factor authentication
Select Two-Factor Authentication from the sidebar to configure additional authentication steps. You can either turn it off completely or pick one of the available options:
One-time password
Authenticator app
Knowledge-based authentication
DUO.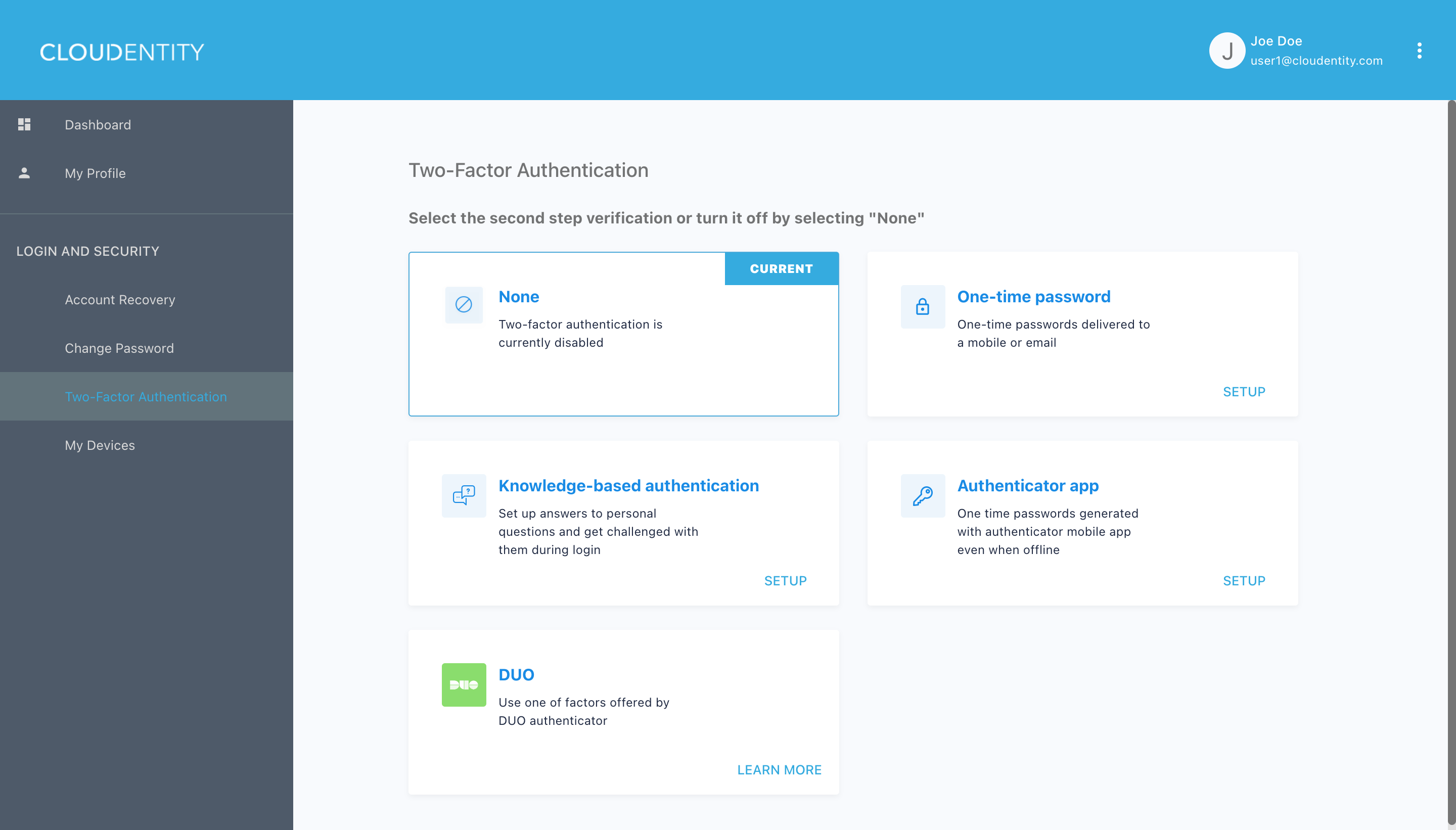 My devices
Select My Devices from the sidebar to open the list of devices that you logged in to your account with. If you select one of the devices from the list in the My Devices view, login and device details are shown.
Tip

Select TRUST to make a device trusted.