Managing e-mail and mobile addresses
This article explains how to manage your e-mails and mobiles in Cloud Identity Plane.
Add email/mobile
Step 1
Login to Self-Service and go to My Profile tab.
Step 2
Click Add Email/Add Mobile button in Emails and mobiles section.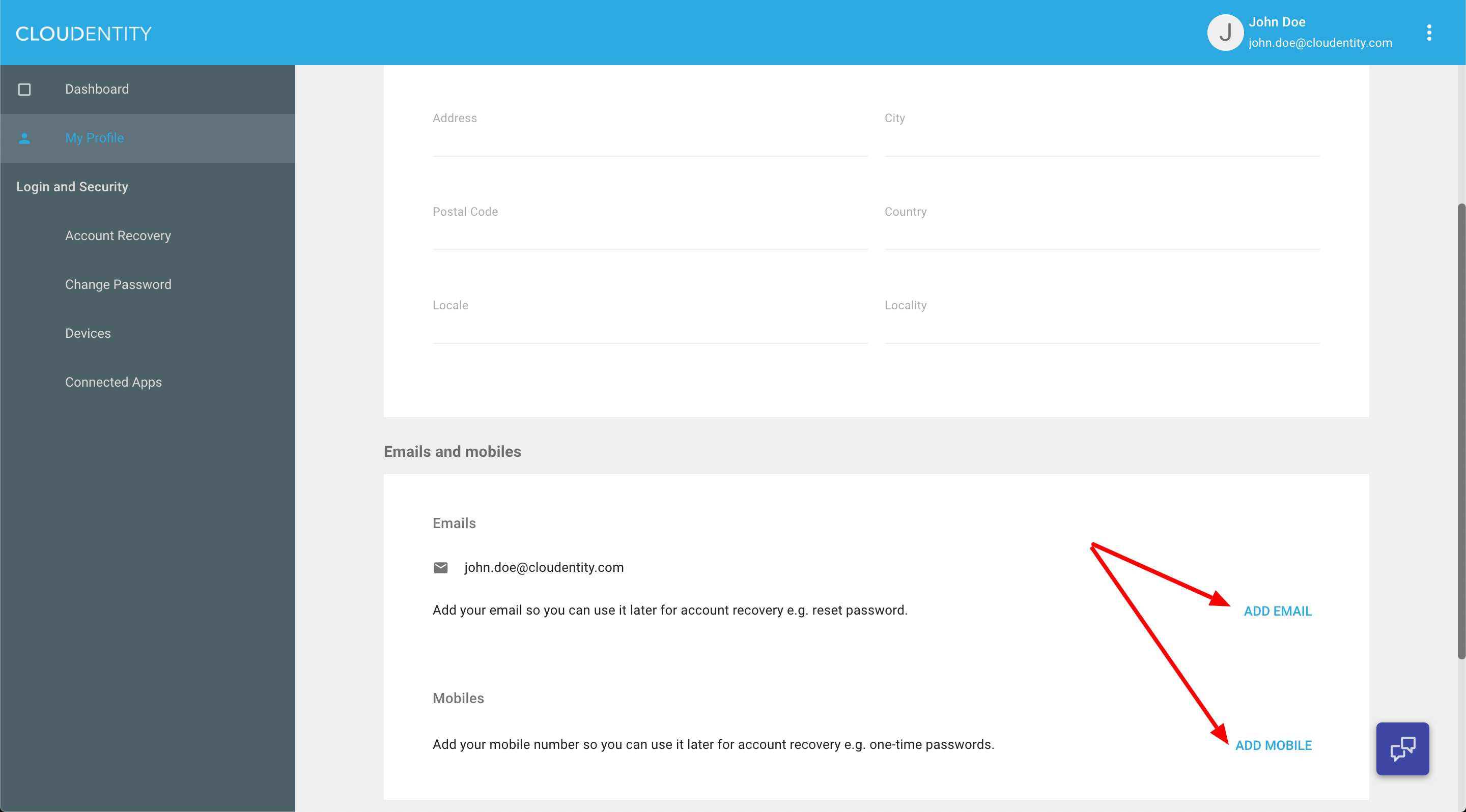 Step 3
Follow instructions in add email/mobile wizard.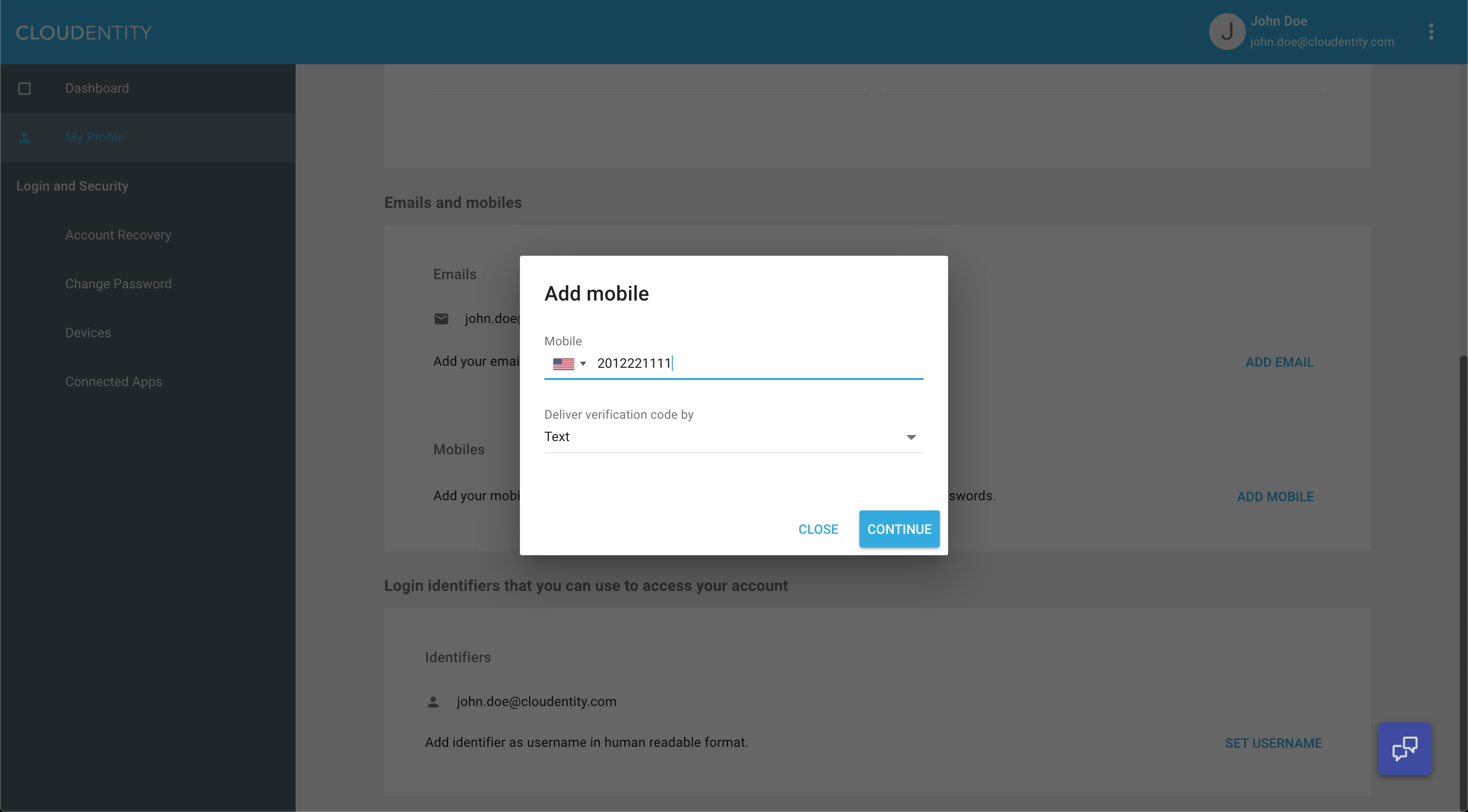 Newly added email/mobile is now listed as your emails/mobiles section. Most of the time, the newly added email/mobile is also set as your identifier, and can be found in the Login identifiers that you can use to access your account section.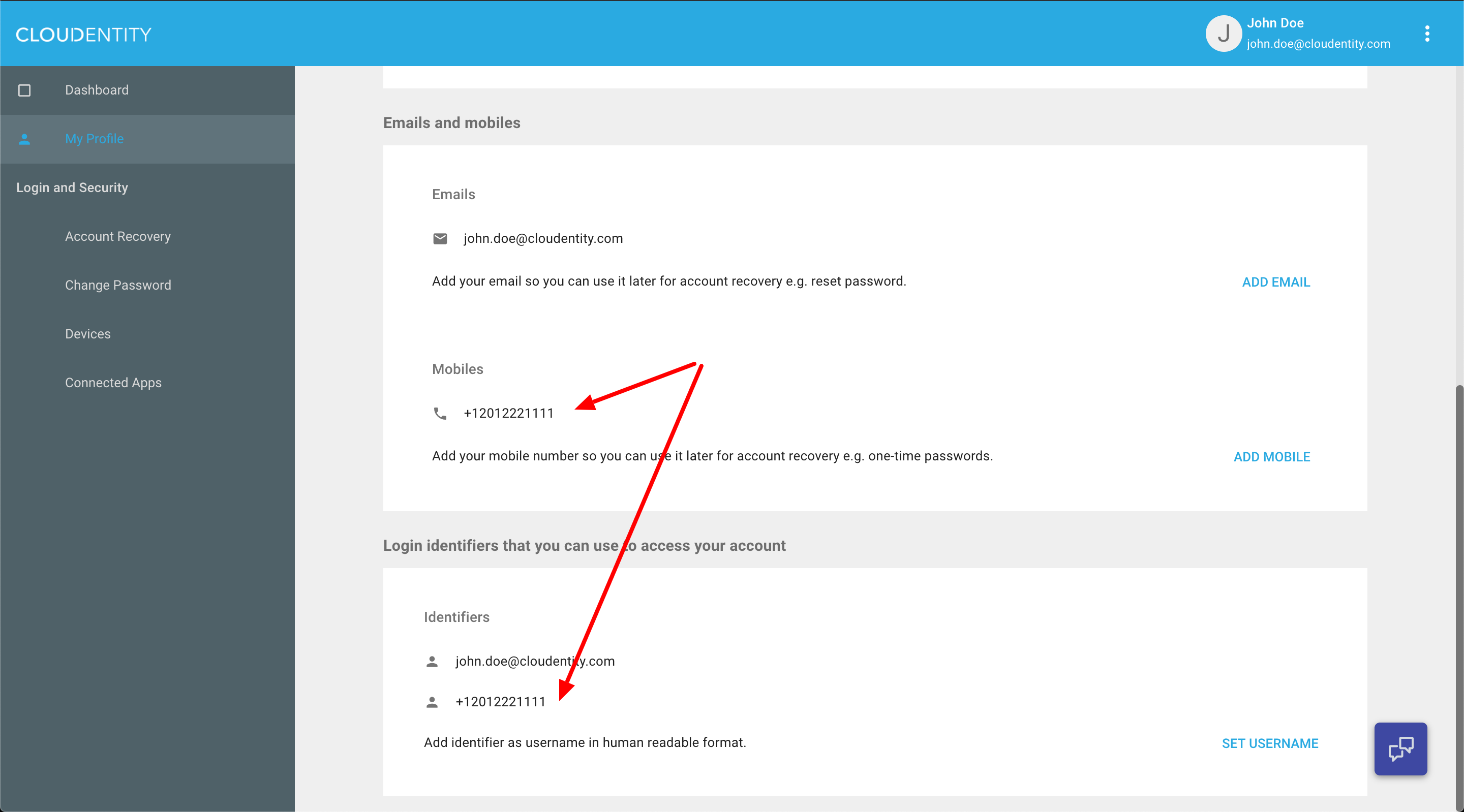 Remove email/mobile
Hover on email/mobile that you want to remove and click trash icon.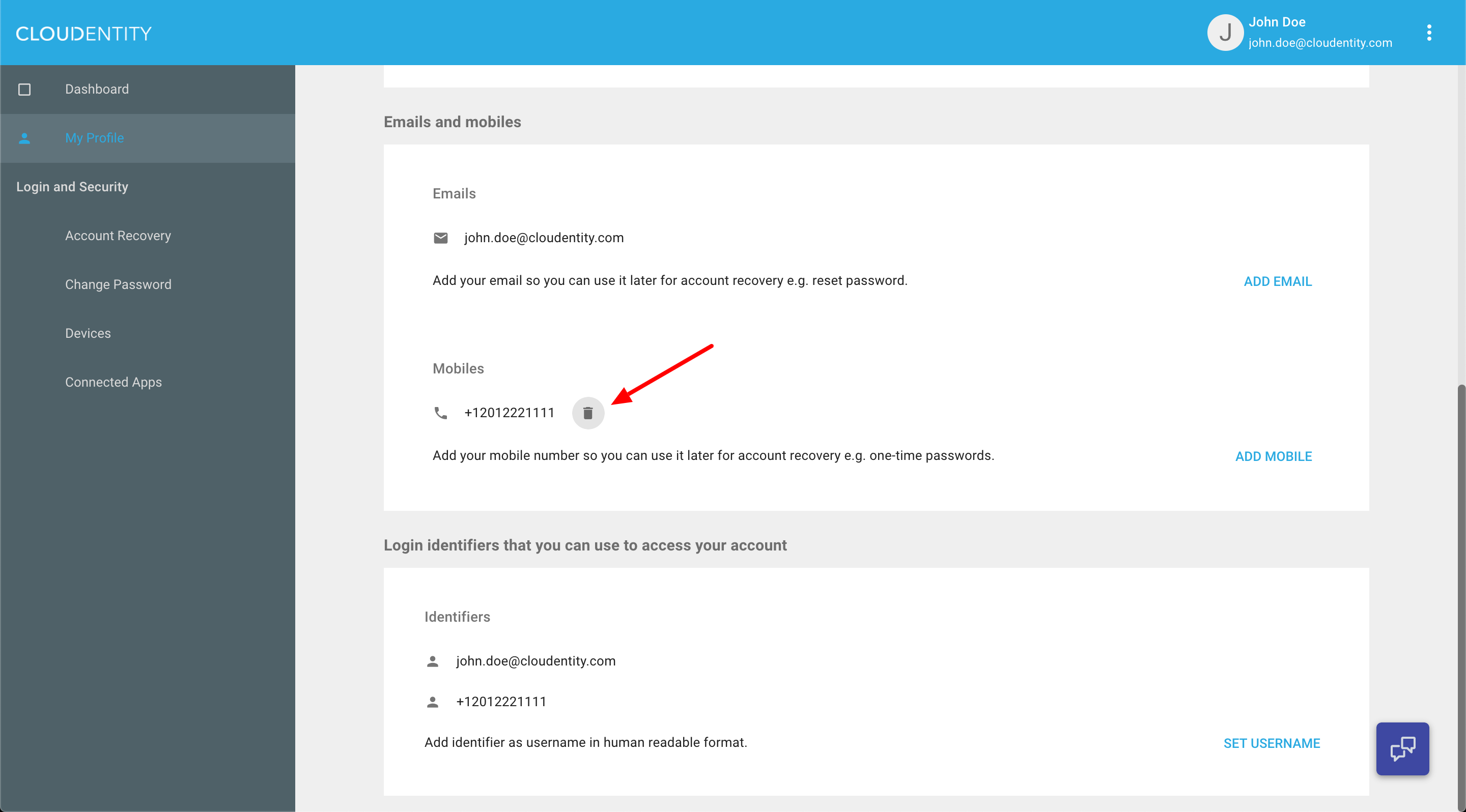 Manage your recovery email and mobile
To manage your recover email/mobile login to Self Service. Navigate to Account Recovery tab. If you have more than one email/mobile, you can change current recovery email/mobile by clicking Change button.